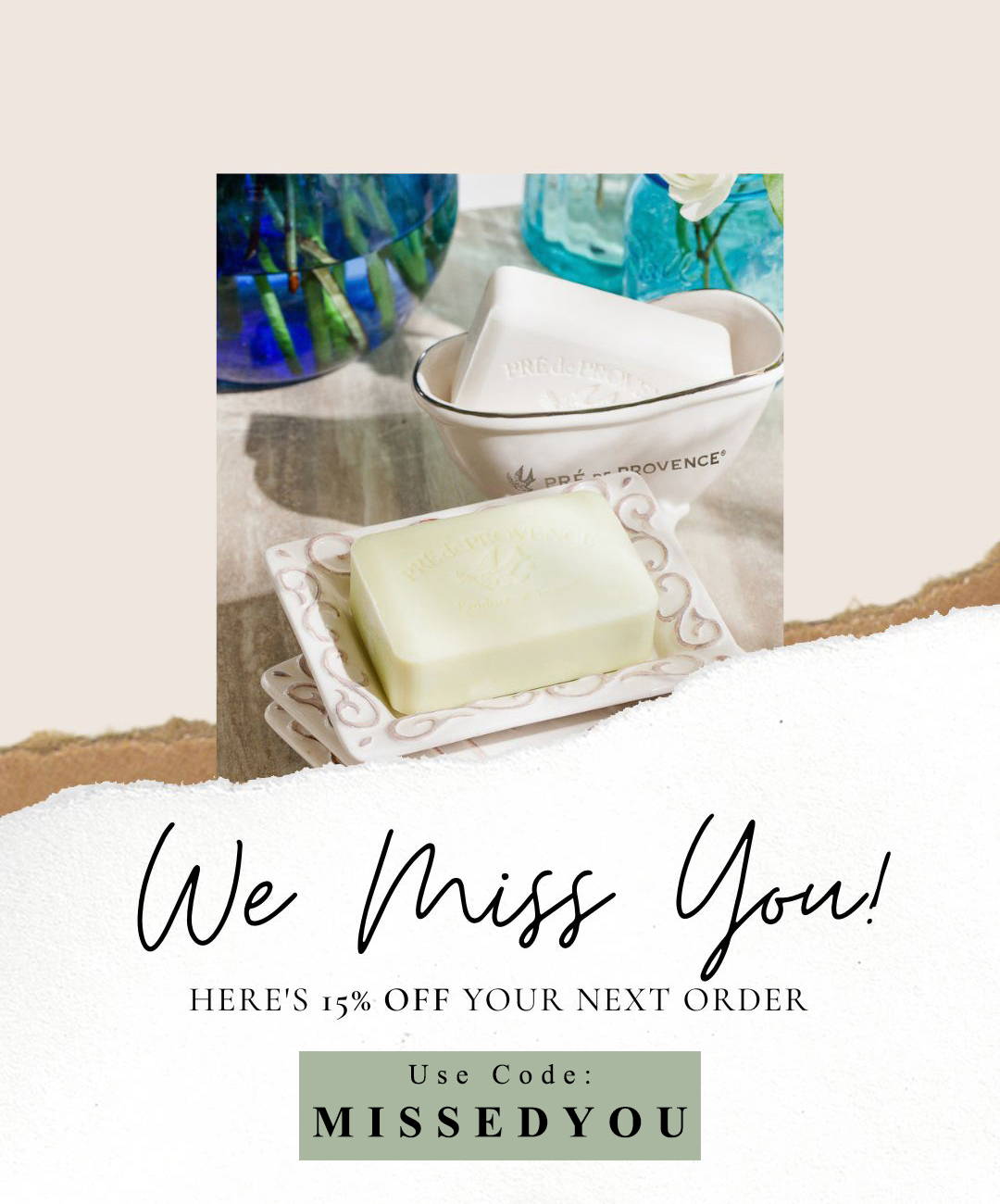 We've missed you!
It's been a while sinceyour last order with European Soaps - and we miss you! We're giving a specialselection of customers a one time use 15% off code for your next order!
15% off your next order of$250+
with code MISSEDYOU atcheckout.
Offer ends 10/31/22.
Frequently AskedQuestions:
I would rather shop withmy sales rep - can I place an order with them? -Yes! Visit oursales rep page hereto find & connect with our sales reps.
I'd prefer to browse yourcatalog before shopping. Can you send me a physical copy? -Yes! Visit our page here to view our digital catalogs right away, or contact our customerservice team here to request a catalog.
I need help placing myorder, can I call someone? Yes! Please call ourhelpful inside sales team at 1-800-664-2705, or email our customer serviceteam at info@europeansoaps.com.
I tried to use this codemore than once. Why isn't it working? This code is limited toone use per customer. Please plan and place your orders accordingly.
If you have any questionsplease contact our customer service team at 1-800-426-9260 at or email them at info@europeansoaps.com.