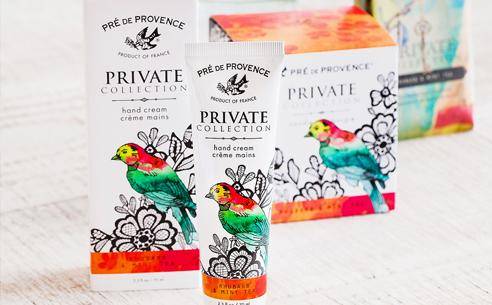 Unlock our Private Collection of specially crafted fragrances and experience some of our favorite memories of Provence. Inspired by the earthly pleasures of traditional Provencal life, each moisturizing, shea butter enriched soap captures a unique blend of Provence's endless inspiration.
Eucalyptus & Mint: Energizing, invigoratingCardamom, Absinthe & Sandalwood: Aromatic, Savory-SmoothWild

Celery & Tonka Bean: Herbacious, Savory, MoodyTobacco Flower & Vanilla: Mysterious, Floriental & Creamy Sweet
Rhubarb & Mint Tea: Crisp, Juicy, & Refreshing.